.
Download AFS v. 103
...or stream it
BILLY BAO
// Bilbo´s Incinerator // Bilbo´s Incinerator 7" //
W.M.O.
2005
BRAINBOMBS
// Urge to Kill // Burning Hell // Blackjack 1992
NOXAGT
// Coefficient Ascender // Self-Titled //
Load
*new
LEPRECHAUN CATERING
// The Roar of Pizza Boxes // Male Plumage //
White Denim
*new
ICH BIN
// A.I.N.Z. // Obéis! //
Poutré Apparente
*new/1990
LAWRENCE WASSER
// Der Lift // Der Lift 7" //
Le Vilain Chien
*new
LAKE OF DRACULA
// Four Teachers // Skeletal Remains //
Savage Land
*new
COUCH
// Doctor Power // Glass Brothers 1993-1994 //
Bulb
1999
SILVER CREME // title unknown // Perfumed Metal // Self-Released *new
WHO'S YOUR FAVORITE SON, GOD?
// Celestial Titanic... // Out of Body Diva //
KDVS Recordings
*forthcoming
SAPAT
// Krackhausblooze // Tongue-Tied & Staid 7" // Black Velvet Fuckere *new
CAR COMMERCIALS // Last Man // Grant's Dead cassette //
Leaf Leaf
*new
HAIKU AMBULANCE
// untitled // Live at Food Hole // ideath *new
INCA ORE
& LEMON BEAR'S ORCHESTRA // The Garden of the Awakening Orchid // The Birds in the Bushes //
5RC
*new
VICEKOPF
// Principia Schizophonica // Principia Schizophonica 7" //
RRRecords
1991
FAMILY UNDERGROUND
// Vengeance Valley // split 7" w/ Quintana Roo //
Not Not Fun
*new
PUMICE
// Brawl // Live from the KDVS Hallway // KDVS Recordings *forthcoming
SO SO MANY WHITE WHITE TIGERS
// No One // The Greatest Hits of Acid // No Label *new
PSYCHEDELIC HORSESHIT
// Quasar // Who Let the Dogs Out? 7" //
Columbus Discount
*new
THE STAPLER
// Orange // Metaphysical Haircut // Columbus Discount *new
HOME BLITZ
// GT Performers // split cassette w/ Friends & Family // Leaf Leaf *new
BRIAN WILSON SHOCK TREATMENT
// Drop Me on My Head // Saviours Of Rock //
Slutfish
/Poe *new
HANK IV
// Family Adam // Third Person Shooter //
Hook or Crook
*new
THE DELPHOBICS // Emotional Cripple // Emotional Cripple 7" // Fake Doom 1980
THE FANS // Deathwish // True b/w Deathwish 7" // Blue Beam 1980
ABE VIGODA
// Gallop // Summer Tour CDR 2006 // Self-Released *new
WEIRD PAUL
// Nacho sin Casa // Lo Fidelity, High Anxiety // Homestead 1991
ZOUNDS
// Demystification // The Curse of Zounds! //
Broken Rekids
*new/1981
X
// I Don´t Wanna Go Out // Aspirations // X Music 1979
NECROPOLIS
// Cloud 151 // The Hackled Ruff & Shoulder Mane // Columbus Discount *new
SIC ALPS
// Making Plans // The Soft Tour in Rough Form //
Mt. St. Mtn
2006
PINK REASON
// Slate Train // Self-Titled 7" // Savage Quality 2006 *request
MOME RATHS
// Jungle Consulate // v/a: Silverware: Audraglint Fifth Anniversary Compilation //
Audraglint
*new
TUNNELS
// Vexations // Vexations/Reflections/Partitions //
Yarnlazer
*forthcoming
NINO NARDINI
// La Planete Oubliee // Musique Pour Le Futur //
Creel Pone
*new arrival/1970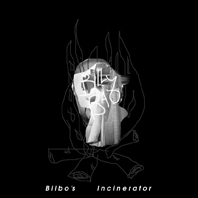 Billy Bao
is Nigeria's answer to
Stickmen With Rayguns
-era
Bobby Soxx
. On the back cover of his debut 7", Billy describes his journey, beginning in Lagos where he was an ignored songwriter and soloist looking for a creative spark and outlet. It was in San Francisco, Spain, in the Basque area of Bilbao, that Billy discovered punk rock's primal energy, and he became inspired to make this abhorrent pummeling scuzzrock that is so extremely harrowing. He hooked up with the drummer of
La Secta
and other local SOB's and made this three-song EP of unbridled anger and despair which was released about a year ago, but is only finally starting to get distributed to the States. A full-length CD also came out a few months ago, and I'm anxious to hear it, too. This stuff is as scathing, violent, and agonizing as the
Brainbombs
.
Hence, we revisit our favorite Swedish reprobate rockers the
Brainbombs
with this punishing cut off
Burning Hell
. The next sleazy slice of Scandinavian sonic discipline is from Norway's noiserock force
Noxagt
.
Self-Titled
is the third
Noxagt
album, and the first to break away from
Nil Erga
's viola which had been my favorite aspect of the band's first two albums. I was worried that personnel move would render
Noxagt
useless to me, but the bass and guitar are more throttling, doomy, and sinister…more
complex
than ever before, and now this album has grown on me quite a bit. A late bloomer for me. I've been raving about
Load
's September batch before finally giving the veritable two-thumbs-way-up for this one.
Ridiculous images run through my mind whenever I think of the band name
Leprechaun Catering
, like little green munchkins climbing on each other's shoulders to unlatch the Tommy-Lift gate and unload the typical buffet of lukewarm chicken cordon bleu, pasta primavera, and Caesar salad (with Lucky Charms instead of croutons). While it may indeed be incredible luck to run into a leprechaun just as the sun peaks out between rain showers, I can only assume that leprechauns shouldn't be serving us humans food from the back of a truck. That can only be bad news. Promiscuously pillaging rock and jazz, noise and electro, and all shades in between, this Baltimore band's slapdash straw vote of sounds seems as mischievous as those tiny Irish magicians might be at your corporate luncheon event.
Speaking of ridiculous…Far be it from any industrial band this side of maybe
Pankow
or the first
Nitzer Ebb
album to be crazed dorks, but in the late 80's and early 90's,
Ich Bin
from the island of Corsica made this outstanding album of electro-industrial that is courageously kooky, yet as dancefloor-oppressive as Simon Legree whipping a Palladium full of rivetheads and goths from atop a mound of 20" woofers and Roland TR-808's. That'll teach 'em to have a healthy sense of humor! (Read more about Ich Bin in AFS v. 84.)
Here's more humorous dancefloor oppression from the Belgian artist,
Lawrence Wasser
(officially with a "W" although it's spelled L-A-U-R-E-N-C-E on this record). This may actually come dangerously close to that mostly poopy "dancepunk" genre or even "post-punk revival," but the humor and the extreme vigor and ingenious catchiness completely redeems this from too-late-for-the-trend-that-was-a-sucky-trend-anyway status. Now, could someone please clue in the
Yeah Yeah Yeahs
that 2003 is over?
Fortunately saved from the Fall 2004 release schedule of
Troubleman Unlimited
(thanks to
Savage Land Records
from Lyon, France), the perfect denouement to the story of
Lake of Dracula
has finally been released.
Skeletal Remains
collects rare performances of the mid-90's Chicago now-wave all-star group which otherwise only appear on outta-print 7-inches or were never released, such as most of their KFJC live on-air set which sounds absolutely great! I've never heard drums sound that awesome on a live radio broadcast before!! These tracks were all remastered by
Weasel Walter
to excellent effect (I compared this particular song to the sound of the
Kill Rock Stars
singles club 7", and it's a major improvement), and now they are ready for competition-level car audio system bumping. Another odd surprise is how certain moments of
Lake of Dracula
seem to foresage the early work of the
A Frames
.
Couch
is one of the bands from the L.o.D. family tree, as they shared a singer in
Marlon Magas
, who continues to do outstanding work as a solo artist making electro of astounding cleverness. (Hear the newest
Magas
work on
AFS v. 97
.) I remember really enjoying
Couch
at the time it was new, but 12 years later, it seems like a had to sift through a lotta filler to find the few nuggets. Each of the three
Couch
men went onto bigger and better things, such as
Aaron Dilloway
's stint in
Wolf Eyes
and
Mr. Velocity Hopkins
' various works up to and including the first two or three
25 Suaves
records (before suckitude set in and attitude went through the roof), but especially
Prehensile Monkeytailed Skink
, one of the greatest bands of all time!!!
Rising from the ashes of
Hustler White
,
Silver Creme
is a brand-new Portland (OR) band featuring the implacable clobbering of
Meghan Remy
's drums and the textural twin guitar of HW's
Nick Bindeman
and
Kelvin Pittman
(previously of
Portland Bike Ensemble
, and himself a one-off sax-skronker for
Hustler White
at a Spring 2005 performance in Seattle). Just hours before the cutoff for a weeklong tour of California, the band completed a 19-track demo CDR which has echoes of
Glenn Branca
and even more so
Rudolph Grey
. Some of the songs are underdeveloped as you might expect of a 19-track CDR hastily recorded for the purpose of having
a merch piece
for a brief tour, but kernels of excellence are easily detectable on fully half of this disc, and I expect great things in 2007, if not even sooner, by
Silver Creme
.
The first release of KDVS' record label is coming very, very soon…hopefully before
Who's Your Favorite Son, God
takes the stage at Plainfield Station to kick off
KDVS presents "Operation: Restore Maximum Freedom IV"
on Saturday, October 7th. WYFSG are a brilliant Sacto-area trio of calculus-level math/psych sorcery including Robby from
The Advantage
and
Zac Nelson
, formerly of
Princess Sweepstakes
and about a dozen other amazing projects on his
Scenery Audio Archive
label. This is the most straightforward cut from the entire album, and one of the few, if not only, instros. I'm very proud that (a) our radio station is starting a label and (b) that our first release will be such a tremendous band that I'm very excited about.
From the mysterious
Black Velvet Fuckere
label, here's some kind of a bizarre psych-damaged mavel as weird and paradoxically forbidding and beautiful as the Karst topography of Kentucky, where
Sapat
is from. Obviously recalling "Dachau Blues," the A-side's "Krackhausblooze" is one of the most effective and convincing
Beefheart
impressions ever heard in the 37 years since
Trout Mask Replica
, with its oblong jittering and skittering rhythm, brain-tickling psych/blues guitar mutations, and vocals that sound an awful lot like
Don Van Vliet
himself. Midway through the song, the band shifts as smoothly as possible from the trembling boogie to a discordant free jazz skronk 'n' treble-fest before dissipating into thin air. I'll be sure to flip this over for you next week. A serious entrant in the 7" of the year sweepstakes!
Car Commercials
is a New Jersey band featuring
Daniel Dimaggio
, becoming much-loved in this area of blogosphere for his main band vehicle,
Home Blitz
. A new cassette album of
Car Commercials
is a pleasantly perplexing program of poetic warbling punctuated by freeform fractured guitar, with occasional songlike forms coming out just when a dose of charm needs administering. It's sorta like an American boy's analogue to the
Shadow Ring
. Almost. I dunno…it's hard to describe, but I really like it.
Haiku Ambulance
is a Portland (OR, again (will a band from Maine please send me their CDR?)) improv duo of drums and guitar who toured together down to California with
Silver Creme
last week. They primarily work the fluttering, barely-there angles while just the right frequency of guitar feedback noise is achieved, at which time Mark (also formerly of the
Portland Bike Ensemble
) surfs that wave like Kelly Slater (that would be the guy known as "The Michael Jordan of surfing") around outta the amplifier and around the room, swirling like a moshing circle-pit of ghosts, while Dottie's drums accelerate in speed and intensity. Two CDRs of
Haiku Ambulance
exist, and the better (more dynamic) of the two in my opinion is
Live at Food Hole
, which is presented in one long track.
You can backtrack to last week's AFS v. 102 for extensive explanation and effusive praise for
Inca Ore & Lemon Bear's Orchestra
's
The Birds in the Bushes
; this week, I've offered you a glimpse from the album's chatteriest and clatteriest hellraising. It's like they were chasing demons outta their house that night.
Next up, I've layered a spoken-word piece by pioneering speech pathologist Prof.
Vicekopf
and some mighty massive atmospherics by Danish drone-gods, the
Family Underground
. This is part of a new trend of drone-centric releases by the stalwart label and fave of AFS,
Not Not Fun
.
From New Zealand and sounding every bit like it,
Pumice
is
Stefan Neville
's one-man-band which alternates mostly between hopeful basement punk jangle and haunting droney texture, recalling shades of
Dadamah
, the
Dead C
, and other greats of the Land of the Long White Cloud. "Brawl" is my favorite song from his live session which was recorded in the hallway of Lower Freeborn Hall, just outside the KDVS lobby. About a dozen extra mics were used to capture the little whorls of echo in far corners of the hallway, and it makes this recording sound especially like a long, lost memory coming back to mind. This is also slated for eventual release on
KDVS Recordings
.
Here's another surprisingly subtle burner from the swansong CDR of
So So Many White White Tigers
. A song of gradual unraveling, "No One" goes from forlorn to desperate to a raging tantrum by the end. Read more about these farewell recordings in last week's AFS.
Nope, still can't get enough of this
Psychedelic Horseshit
. A
Crispy Ambulance
lyric I think about sometimes is "stuck somewhere between, the unsightly and serene," and that perfectly describes the keyboard riff in "Quasar." It's such a cute lit'l melody, but such a gnarled-up, dirty tone, and I love it! See kids…"Lofi" is not an excuse to suck. You're supposed to make "lofi" sound awesome! This is a perfect example of how it's done! And so is
The Stapler
! Columbus does "lofi" like no other city, including South San Francisco (sorry, "budget rockers" of the post-
Mummies
era (but I still love you all)).
As I mentioned earlier,
Daniel Dimaggio
is much loved here for his band
Home Blitz
. Both
Home Blitz
7-inches are great, but they've been blogged about a lot elsewhere. This split cassette release, however, doesn't seem to be mentioned, so I will tell you now that it is also fantastic, but I will warn you punkers out there that this does work a lot more on the experimental angles, kinda splitting the difference between the
Home Blitz
records and the
Car Commercials
tape. Cute, clever pop-songs poke out between haphazard guitar deconstruction (and if you go a few weeks back, you'll hear a cover of New Jersey's immortalized
Killed By Death
punks
Public Disturbance
that is gloriously mutated). With the bands
Sex With Girls
and
Weirdo/Begeirdo
no longer among us, I crown
Home Blitz
the foremost free twee band on the planet on the strength of these songs. I can do that because "free twee" is a genre I made up. My genre, my rules.
It was a couple years ago that I coined "free twee" to conveniently describe the music of the courageous Portland band
Sex With Girls
(formerly
Sex With Girls Is Rad
) without having to launch into a several paragraph-long explanation of each of their wildly varying releases. I defined it as a combination of elements of twee pop—especially those which are knowingly and unabashedly cute—with an acclivity toward free noise and improv and/or integration of stylistic influences that run counter to formulaic indie pop music. The noisy songs of early
Half Japanese
and the least songlike songs of
Beat Happening
are forerunners of the genre, as are the most simplistic songs of artists for the
L.A. Free Music Society
which have a Mary-Had-a-Little-Lamb-sorta melodic sensibility (e.g.
The Pablums
). The prettiest moments in certain
Gang Wizard
jams are right in the free twee realm. And now
Home Blitz
is on its pinnacle.
Can anyone please tell me the current condition of
Billy Syndrome
? We love the guy's music here on KDVS. A renaissance man of garage, punk, psych, and "anti-folk," Billy was reported to have lapsed into a long-term coma some time ago, and I lost track of his status. But now I'm kinda encouraged because KDVS just received a new CD of one of Billy's bands, the
Brian Wilson Shock Treatment
. This one's a live album, and the performance is an absolute scorcher! I really hope he's doing okay.
Also appearing at the Maximum Freedom IV festival is the San Francisco band of punk veterans (with credentials aglow from such legendary bands as
Crime
and the
Icky Boyfriends
and should-be-legendary bands like
Bum-Kon
) who make the best four-minute songs in punk rock this side of the
Anteenagers M.C.
from France. Here, listen to a righteous swinging punk song from their brand-new album on
Hook or Crook
. If it sounds good to you, expect it to rule even harder when you see 'em play it live at the festival. These guys are outstanding live!
Next up, I've unearthed a dusty 7" from our catacombs which looks like it hasn't been played in two decades.
The Delphobics
were a NYC band who made two 7" singles, and this is the A-side of the second from 1980. "Emotional Cripple" defies its name with upbeat singsongy chorus and enthusiastic jangle. It's certainly ripe for inclusion on a
Hyped2Death
"Homework" compilation because it slipped through the cracks during the 90's boom of bootleg punk and powerpop comps. Surely the song was just a tad too pop for
Killed By Death
or
Bloodstains
, but far too punk for
Powerpearls
.
The Fans
were a band from Atlanta, Georgia, in the late 70's and early 80's who made a few singles. The included
Kevin Dunn
, who was also in
the dB's
, I think. At any rate, this band is considered squarely within the uprights of the powerpop goalpost, but "Deathwish" is actually rather weird and psychedelic…almost paranoia-inducing with those cloying authoritarian voices and their reverbed reading of computer code:
one!, zero!, zero!, one!
This is the best
Fans
record!
I heard some news about
Abe Vigoda
possibly getting a deal or something, but I forgot the details. Is this true? If so, congratulations to the label for being so smart. I remember in the days of emo, there was a band called
Chino Horde
, but they mostly sucked, and all of the songcraft skill in Chino, CA, must have actually been horded by Juan, Michael, David, and Reggie. These guys are scintillating melodic artpunk with shades of
Swell Maps
,
Desperate Bicycles
, and other British DIY, but also some occasional neo no wave aggression. If it's not true, and you're a label looking for a great young band,
Abe Vigoda
is the one!
Seems like I hafta play at least one band from the
Homestead Records
stable circa the late 80's every week now. Just when I said that label was mostly mediocrity, I keep finding the nuggets. First
Nice Stong Arm
,
Great Plains
last week, and now
Weird Paul
.
Weird Paul
was a kid from Pittsburgh named
Paul Petroskey
. A perfect Pittsburgh name, n'at. Yinz wanna hear another precursor to the "free twee" vanguard?
Lo Fidelity, High Anxiety
is another good one. It's got a million fun silly songs ranging from bedroom acoustic skeletal scrapings to bouncy funnypunk to the most un-macho goofball thrash/HC. It's like
Half Japanese
wanted to make a record for
Dischord
or something, but then it got too weird and it wound up on
Fountain of Youth
.
Curse of Zounds
gets reissued from time to time, and
Broken Rekids
has done it right! Double vinyl, top quality, nice insert. Smart postpunk from
Rough Trade
and
Crass Records
…for many years,
Zounds
were perhaps the most criminally underrated UK band of that era.
X
will always mean
X
from Australia to me. Their first album—"Aspirations"—should be universally recognized as a landmark punk album of the late 70's. But I'm sure you know why the band has an identity crisis here in America. It was reissued on CD by
AmRep
back in the mid-90's and then again on LP by
Rock & Roll Blitzkrieg
. Both labels are defunct, and the reissues have long gone outta print and are hard to find. Here's to hoping that someone can make it new again. A brigade of bloggers is ready to help sing the praises.
In the week since I debuted the LP by Columbus'
Necropolis
to the AFS audience, I've just realized who this band reminds me of…
100 Flowers
. Certainly this song is referential to
Pere Ubu
, but it especially reminds me of
100 Flowers
. Pretty sweet!
Here's another enticement for you to check out the Maximum Freedom IV fest.
Sic Alps
is playing, and their "Making Plans" is one of the hits of Summer '06 in my book. Beautiful sweeping post-garage with one of the most dazzlingly stylish fadeouts in the history of recorded music. Ex-
Coachwhips
, ex-
Henry's Dress
, ex-other awesome bands that I forget at the moment.
Another contender for 7" of the year is this
Pink Reason
EP from Green Bay, WI. I keep saying that everywhere, on all my internet haunts. But it's so good. In case I haven't said so here at my AFS blog headquarters, I am gonna burn all of my remaining paid vacation time at work—and perhaps temporarily burn bridges with family by skipping out on Thanksgiving dinner—to roadie
Pink Reason
up to Seattle and back. Yeah, that is how much I love this record. And if you are reading this and you've heard the wonderfully weird murk of
Pink Reason
's psych/folk/blues/artpunk, maybe you can help fill the gaps in the tour itinerary…
Venues needed…
Fri Nov 17 – Oakland
Wed Nov 22 – Olympia
Thu Nov 23 – let's eat! (Portland or Olympia)
Sat Nov 25 – anywhere in Oregon or CA "Northstate" (e.g. Arcata, Chico?)
All other dates are looking good.
Mome Raths
were a band from Portland (OR) who included
Joshua Blanchard
(now of
Plants
and formerly
Point Line Plane
) and other friends who landed in bands such as
Space Hawk
and the
Dendrites
, and they might have been forgotten—what with the city of Portland having a current inventory of some (est.) 1500 active bands—but
Audraglint
snatched a sweet track of PDXYDIYKosmische-Muziek from the
Mome Raths
repertoire for inclusion in their awesome
Silverware
fifth anniversary compilation CD.
Tunnels
is the ambient experimental solo project of
Nick Bindeman
, who we already heard this week playing guitar in
Silver Creme
. Nick is probably one of the three or four most featured musicians on KDVS, up there with other incredibly prolific people like
Nic Hughes
of Vancouver, BC, or
Brian Miller
,
Noel von Harmonson
, Chris "Vice Cooler" from
XBXRX
,
KIT
, and a dozen other bands,
Robert Pollard
, et al. Haha…what an unlikely list that makes! This is the third
Tunnels
release I've heard, and as always, it is beautiful, transcendent psych/drone ambience built in layers from synth and organic instruments such as bells. It reads and studies and drifts off to sleep well at low or medium volumes, but when played loud, it can be really great for analyzing and enjoying.
Tunnels
is also great headphone music. I'm just old enough to remember when everyone who was serious about music and stereo equipment had an expensive set of advance headphones. My folks did. I think I can remember my mom putting headphones on me when I was about eight years old so that I could hear a new world within the sounds of
Santana
's
Abraxas
(the cover was my first sight of a nude woman). Of course, there was so much better headphone music out there, but my parents weren't cool enough to be O.G. Krautrockers. Not even
Tangerine Dream
or
Eno
, whose best ambient works are indeed rivaled by
Tunnels
.
Finally, we hear from another
Creel Pone
reissue…this time, a forgotten classic of
Nino Nardini
, a French musician who was considered an electronic pop pioneer.
Musique Pour le Futur
is not pop, though. It's literally Nardini's concept of the sounds of outer space.
See you next week!